MARIA ELENA CAIRO
THE ART OF SPIRITUAL TRANSFORMATION
Maria Elena Cairo has conducted spiritual and healing seminars throughout the US and abroad for more than 40 years.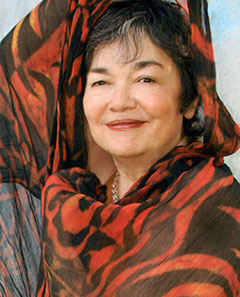 A gifted and sensitive teacher, Maria Elena has extensive experience facilitating profound states of altered consciousness using ritual, meditation, dream work, movement and music. Her training includes specific initiations from her root spiritual teacher, shamanic initiations and apprenticeship, as well as teachings from mystics and master teachers in tantra.
Maria Elena leads groups on Mayan Journeys to the Yucatan semiannually that provide participants with the opportunity to explore energy medicine and alternative healing practices.
Few individuals know the path through life's difficult challenges into the Heart Center and its deepest Grace/Mystery, Unconditional Love. Maria Elena does and at profound levels. Without reservation and with great admiration I recommend her work to the most hesitant beginner as well as to those well along this most wondrous journey of Self knowledge."
Brugh Joy, MD