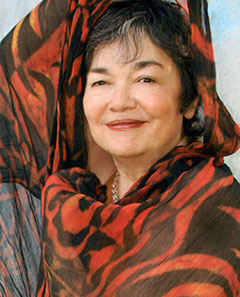 Maria Elena Cairo has conducted spiritual and healing seminars throughout the US and abroad for more than 30 years. In addition, she leads group trips to the Yucatan semiannually that provide participants with the opportunity to explore energy medicine and alternative healing practices, including time spent with Mayan shamanic healers and psychic surgeons. A gifted and sensitive teacher, Maria Elena has extensive experience facilitating profound states of altered consciousness using ritual, meditation, dream work, movement and music. Her training includes specific initiations from her root spiritual teacher, shamanic initiations and apprenticeship, as well as teachings from mystics and master teachers in tantra. Her background in body and energy work includes being a teacher of Advanced Cranial Sacral Therapy, a Reiki Master, and a practitioner of Hellerwork and Oneness Deeksha.
Maria Elena was born in Mexico and educated in the US. Her fluency in the languages of both countries led to an invitation to assist a psychic surgeon/shaman from Mexico City by serving as a translator to a group of US parapsychology medical specialists. During this experience, her first exposure to psychic-spiritual healing, Maria Elena discovered her calling to healing work, which she pursued by exploring the paranormal including studies in psychic abilities, transformational breath work, and energy healing modalities while in India, Nepal, Indonesia, Thailand, Europe, Peru, Brazil, Argentina, Mexico and the United States. Her travels resulted in a number of life-changing experiences with shamans, healers, tantric masters and holy beings. Later life chapters took her to Japan to further explore alternative healing modalities.
Maria Elena's facilitation of the transformational process draws on her training in Aztec & Mayan shamanism combined with her initiation into healing from her time spent with the Himalayan master Babaji – Herakhan Baba. This included jara, pranayama, meditation, and experience and service to the Oneness. She spent over 10 years honoring the Heart Center by assisting Brugh Joy, M.D. in conferences and workshops. Maria Elena's work is further supported by her training in body and energy work, which includes certification as a teaching assistant of Cranial-Sacral therapy by the Upledger Institute, as well as assistant teaching of the CS-Visceral Manipulation System (developed by Jean-Pierre Barral, a French osteopath, for healing the internal organs).
Maria Elena currently resides in Phoenix, Arizona. She continues her teaching, consultations, seminars, five-day intensives and travels to the Yucatan and India.
Maria Elena is like a spiritual laser bringing you to consciousness in the way that your spirit asks her to. She is a remarkable being of light and love and she so eloquently and precisely gives this gift to you such that you are the embodiment of this love and connectedness with yourself, with others and the earth. Elizabeth Walsh, COO The Hall Center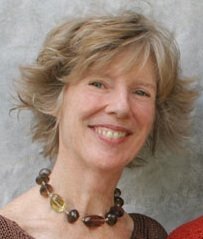 Jacqueline deeply acknowledges the Divine as it speaks to us through our creative flow. Working with Dream interpretation and the deep exploration of the body are just two of many avenues that are available to her.
She opens herself in service and is magical in attuning to the deeper forces. Jacqueline has an acute ear for the metaphor and a laser skill at reflecting one's own words and phrases back to self. She also offers her background as a practitioner of The Feldenkrais Method, which helps develop a deeper understanding of function and the potent use of self.
Jacqueline Bayne has also been a facilitator of the transformational process and for the past seven years has been assisting Maria Elena. Her background includes twelve years as a student of The Diamond Approach in the Ridhwan School, teachings from mystics, tantric master, shamans and she also has a diverse background movement and energy work. She is a Feldenkrais practitioner, Reiki Master and Oneness Deeksha giver.
"Prepare for the practical and the exceptional as you experience this remarkably inspired teacher, friend, and co-journeyer into the wonderment of the Awakened Life."
W. Brugh Joy, M. D.
"When Jacqueline Bayne delivers a Feldenkrais lesson she is fully present, fully aware, and all heart. Her guidance through a series of exquisitely slow and gentle movements connected to breath clears the road to return to the body, quieten the mind. Time and space drop away. Being birthed into the body, there is a feeling of remembering what had been forgotten about beingness, movement, innocence, and a relaxed, contented, aliveness."
Consultations are 50 minutes with additional 15 minute increments.
Telephone and one-on-one consultations are available.